Violence
 | 
Sexual Content
 | 
Profanity
5/5 stars
Loved this so much!
Why did it take me so long to finally read this book?
If it weren't for decluttering and purging my book collection I might NEVER have gotten around to it, and what a waste that would have been.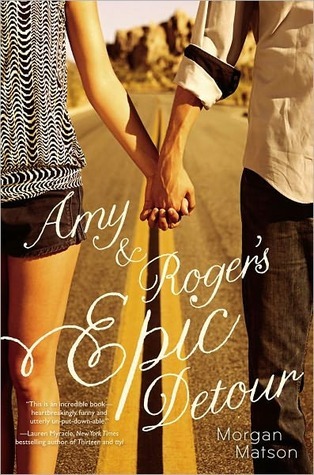 *US*
I have always loved the idea of reading more

road trip books

, and while I admit to not having read many in the past, if many more that are to pass through me are as enjoyable as Amy & Roger's Epic Detour I must pursue more of them in future. This book really honed in on the idea that it is not in the destination, but the journey itself, and the people with whom you travel. Amy and Roger were not on a road trip for fun, but rather as a means of transporting her mum's car to their new home on the other side of the country . . . but

what starts as a little detour from her mum's carefully plotted itinerary, calculated by mileage and fuel efficiency, ends up being the trip of a lifetime

.