Source: ♥
Down the TBR Hole is a meme/feature hosted by Lia (Lost in a Story). Hopefully this will remind me to read some of these long-lost, woeful books that have been sitting untouched, forgotten on these bookshelves of mine.

Rules
Go to your goodreads to-read shelf.

Order on ascending date added.

Take the first 5 books

Read the synopses of the books

Decide: keep it or should it go?
* I'm not offering actively "giveaways" anymore - but if you're an Aussie resident and interested in any of the books I'm giving away, feel free to ask about them! I'm happy to give them away, just that there hasn't been that much reception in the past. Otherwise I'll be trying to sell the books through Carousell. ;)
Current TBR count: 415
Everything Beautiful by Simmone Howell
Release date
: 28/10/2008
First off, Aussie author! Secondly, this one sounds like it is suited for older teens maybe, and seems to include lots of interesting topics like separated parents, sex, delinquency, smoking, etc. Plus, lots of my fave Aussie bloggers loved it!
Audrey, Wait!
by Robin Benway
Release date: 19/05/2010


I love books that are heavily music-centric. The premise is so cute and fun! Audrey's now-ex just wrote a new song called, Audrey, Wait and it's topping the charts and everyone is wondering who this Audrey is! Why haven't I read this one yet?!?!
Songs For A Teenage Nomad by Kim Culbertson
Release date: 01/06/2007


Another book about music! Another one I really should have read by now! I love the sound of this one. :) Yeah. That's it. I'm curious about this song journal that the main character keeps. Also I really like the title and cover!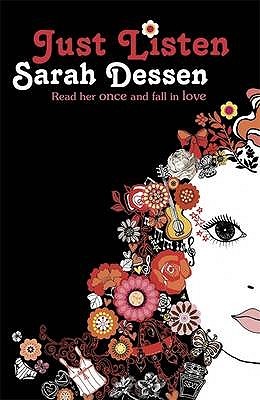 Yet another book about music! I've heard this is one of Dessen's absolute best books, or at least, in my opinion, it's the one I am most likely to adore. I should have read this one by now too! Also the cover is pretty cool.
Dreamland by Sarah Dessen
Release date: 01/09/2000

I've heard that this is a really heavy and tough book to get through, bleak and depressing and heart-achey. That only made me more curious to read it. I just need to be in the mood to be destroyed, I think.
Verdict: KEEP